Computer giant Microsoft is expected to purchase Israeli cyber security company Islands for approximately $150 million, according to Israeli newspaper Calcalist.
The cyber company, started by brothers Vicky and Yuval Eldar, is in it's third year of operation. The company will assist Microsoft to secure the sending of Excel or Word documents, and to reveal whether the sending organization leaked the documents to unauthorized parties or was stolen. This is to become part of Microsoft's strategy to enhance the security of its cloud service for enterprises.

Secure Islands is Microsoft's third Israeli cyber company acquisition in the past year. Last month, Microsoft purchased of Adalom for $280 million, and in November, 2014, Microsoft purchased Aorato for $200 million.
Microsoft continues to see Israel as a preferred destination to invest in technology, given Israel's successful tech startups and renowned leadership in cyber security. Many of Israel's tech companies that start small eventually list their stocks on the Tel Aviv Stock Exchange and Wall Street, and can then be invested in by smaller retail investors around the world.
With the new CEO Satya Nadella, Microsoft renewed its acquisition activities in the country, which are directed by Yair Snir. This is the most vigorous acquisitions activity in the world for the software giant. These acquisitions are part of Microsoft's overarching strategy to make its Israeli centers in Herzliya and Haifa the center of the global development of its cyber technologies for Windows and its cloud services. The new acquisitions will merge with other Microsoft Israeli purchases such as N-Trig and Equivio, bought by Microsoft for tens of millions of dollars each. Calcalist has also learned that "Microsoft is evaluating two to three companies to acquire in Israel in all areas of information technology."
The Israeli acquired companies are to be used in Microsoft's flagship products. Adalom is expected to be the main information security platform cloud service behind the Office Enterprise 365. N-Trig is the developer of the Surface Pen stylus, and 3DV, acquired a few years back, developed a key technology used in Microsoft's virtual reality glasses HoloLens.
Secure Islands is an established company, which began operations in the Van Leer startup incubator in Jerusalem in 2006. Its technology inserts a piece of software in corporate documents when they are created, and it provides organizations with a system that monitors their sensitive documents and can locate leaks in a timely manner. In addition, the system can provide different classifications of various documents.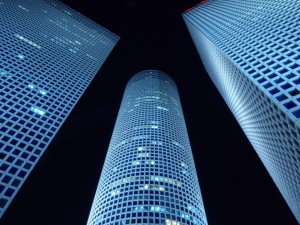 Until last year, the company was financed primarily through income from its products. Last year, Secure Islands accepted an offer from Credit Suisse, one of her clients, and raised $12 million to move its headquarters from Beit Dagan, Israel, to New York to recruit dozens of employees, including sales personnel in the U.S. Last year, the company employed only 40 workers, and now it employs nearly 100 people.
The big winners from the sale to Microsoft are Credit Suisse, which is considered the largest shareholder (28%), investment firm Docor (21%) of the Van Leer family.
Microsoft joins Apple, Google, Hewlett-Packard and other multinational corporations who have been acquiring companies at a fast clip in the past decade. Microsoft is seeing the growth and innovation Israeli is introducing to the world, and want to capitalize on it.
 Source: Calcalist