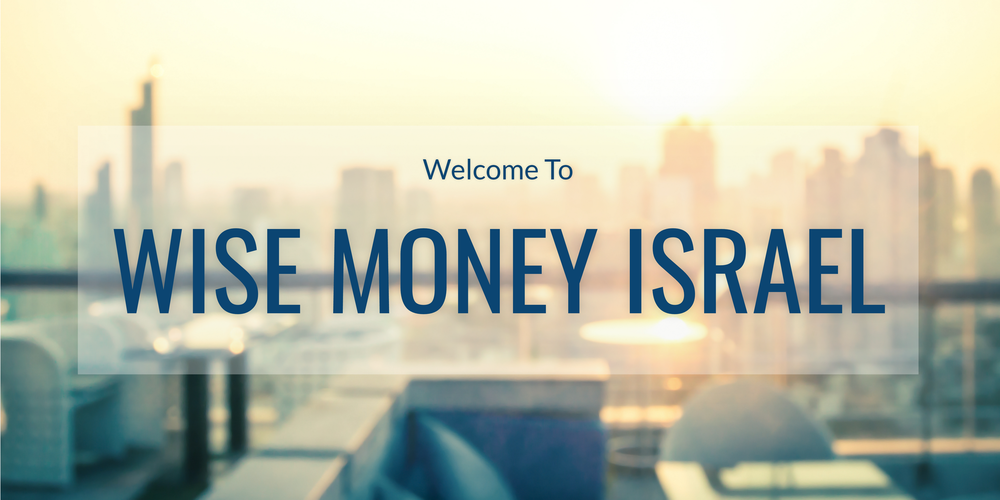 Wise Money Israel (WMI) is an Israeli investment firm dedicated to serving our clients and caring for their financial well-being. Whether individuals, corporations, or non-profit organizations from around the globe, we prudently manage our client's portfolios and guide them into the Israeli capital market.
Wise Money Israel assists clients to open their Israeli investment account from anywhere in the world, provides investment advising services, and manages client portfolios.
Having successfully invested hundreds of millions of shekels, WMI has earned its reputation as a trustworthy and secure home for investment capital. WMI partners with the largest and most well-known brokerages in Israel and offers stock and bond investing directly on the Tel Aviv Stock Exchange. We assist our clients to diversify their capital by investing in leading Israeli companies in the Shekel, giving them an alternative to their local holdings.
With a high level of integrity, professionalism and personal client attention, Wise Money Israel clients have enjoyed solid returns on their investments year over year.
Not only do we aspire for your investments to succeed, but we want you to succeed as you help Israel lead and shape the world towards a bright and promising future. We look forward to working with you as you sow your seeds in the people and nation of Israel.
Invest Securely. Think Israel.