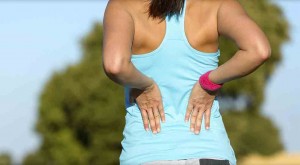 Mazor Robotics stock price has grown over 500% in the past four years. The reason? There are over 500,000 spinal surgery with implants each year in the U.S. alone. Many are done freehand, without computer technology nor guided robotics systems. While spinal surgery is clearly medical science, it is also an art. One Israeli company is making complex surgery state-of-the-art.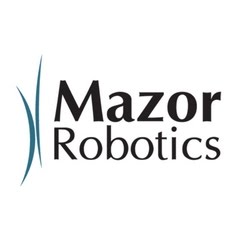 Robotic technology holds great potential for performing spinal surgery and advancing neurosurgical techniques. Several spinal robotic systems have proven to be safe and reliable in the execution of tasks on a routine basis, and are commercially available. Mazor Robotics, an Israeli medical device company and manufacturer of robotic guidance systems - with its international headquarters in Caesarea and traded in shekels on the Tel Aviv Stock Exchange - is positioned to fundamentally alter the paradigm of complex spinal surgery through an integrated, robotic platform called "Renaissance". Complex spinal surgery is performed through an integrated, robotic platform, and therefore minimally-invasive.
Robotic Imaging System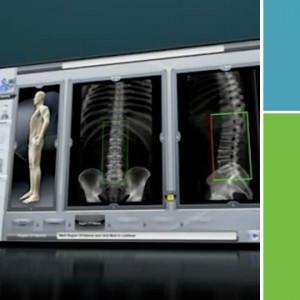 The only imaging-based surgical guidance system cleared by the United States Food and Drug Administration (FDA) for spine and brain surgery, the company's Renaissance Guidance System transforms spine surgery from freehand procedures to state-of-the-art procedures, increasing both accuracy and favorable clinical outcomes.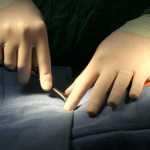 The clinically validated technology has been successfully used in both routine and complex cases in thousands of spinal procedures worldwide – including over 50,000 implants. Surgical treatment of the spine requires planning and precision crafted around each patient's unique challenges and anatomy – a process Mazor streamlines with their robotics system. The system may be used for correcting spinal deformities, brain procedures, oncology biopsies and tumor resections, and others medical procedures demanding computer accuracy.
There are more spinal fixation surgeries annually than hip replacements and partial knee replacements combined. There are many existing clinical challenges in spinal surgery. Current spine procedures fail to provide predictable results across various case complexities, levels of invasiveness and surgeon's level of experience. Current surgical procedures require a significant learning curve, incur an increased risk for misplacement and mistakes, and can require a restricted or even no line-of-sight access to the anatomical site.
The 3D Revolution
Current procedures depend on two-dimensional imaging to orient the doctor in three-dimensional surroundings. These make current spinal surgeries complex. According to the company, many surgeons have praised the 1.5 mm accuracy mechanical guidance provided by Renaissance, acknowledging the technology makes complex surgeries less challenging. Using Renaissance's intuitive interface, surgeons can plan operations in a virtual 3D environment, creating a surgical blueprint for better accuracy.
Mazor's spinal robotic solution make spinal procedures easier, requiring a much shorter learning curve for all doctors. While surgeon controlled, the robotic, computer-driven procedure increases accuracy, precision and predictability. Favorable surgical outcomes are reproducible, and procedure costs are reduced. Also, intra-operative exposure to radiation is minimized.
Increased Accuracy
Using innovative surgical robots enhances the surgeon's performance in spinal surgery by increasing placement accuracy and reducing the neurologic (nerve) risk. The robotic system helps spinal fusion surgery where surgeons realign deformed spines by placing rods and screws to hold the spine in place while the bone graft and the bone knits together. Mazor's robotic technology helps place those screws in the implants in a more efficient and precise manner, both in pre-operative and operative arenas. Surgeons use the system to plan out the surgery beforehand by imaging the spine in 3D, and simulating the implant and surgery using Mazor's virtual modeling. That pre-operative plan is then used in the operating room with the robotic device and computer. The computer, along with sophisticated X-ray and 3D computer modeling software, facilitate the plan and execution, assisting the surgeon the do his or her job more accurately.
The Process
The system first images the body, creating a "pre-operative" blueprint of the spine and surrounding areas. Hardware is attached to the patient's back to guide the robotics, and the system is synchronized in 3D space to ensure accurate surgical execution. See the complete process in this video:
Start-up University Incubator
The company started with research in surgical robotics at the Robotic Laboratory of the Faculty of Mechanical Engineering at Israel's premier technology university, the  Technion (Israel Institute of Technology) in the 1990s. The company was founded in 2001 by Professor Moshe Shaham (Head of the Medical Robotics Laboratory of the Faculty of Mechanical Engineering at the Technion), and Eli Zehavi, a former Vice President of Engineering at Elscint (an Israeli technology company that developed, manufactured and sold medical imaging solutions, later sold to GE Healthcare and Philips Medical Systems).
Success in Business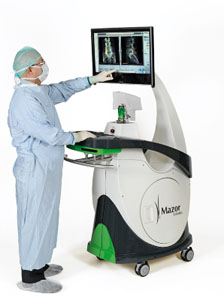 Mazor's robotic system has over 13,000 cases, showing proven accuracy (above 98%) and reproducibility. With a global presence in 18 countries, the $849,000 Renaissance robotics and computer system is being sold to and adopted by hospitals and surgery centers around the world. The system includes operation disposables costing only $1,500. Mazor also offers annual service agreements, surgical accompaniment and other services. The company reports consistent growth in its commercial installed base both in the U.S. and around the world. Mazor Robotics, an Israeli publicly-traded company, employs 150 employees.
Mazor Robotics continues to focus on new Research and Development (R&D) innovations. The company now also offers an approved brain module costing $129,000. This system allows the precise positioning of tools and implantable devices during brain surgery, aiding in biopsies and Deep Brain Stimulations (DBS).
Investable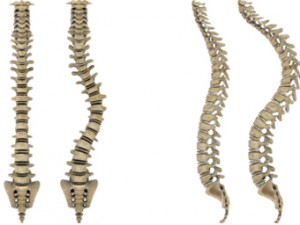 The system's gross margin is over 75%, which is good for investors. Its 40% recurring sales attest to the success surgeons and hospitals attribute to the system.
Though not yet profitable, this Israeli biomedical firm boasts a market capitalization of a 750,000,000 Israeli shekels (almost $200,000,000). The Israeli capital market clearly recognizes the potential inherent in the technology, and the growth potential in the medical markets. The stock has been listed on the Tel Aviv Stock Exchange (TASE) since 2007. Mazor shows a strong and growing balance sheet, with good cash reserves and low liabilities. Its stock is one of Israel's 100 largest public companies, and part of the Tel Aviv 75 large-cap index. It can also be purchased as part of a Tel Aviv Biomed or Blue Tech index funds.
MarketWatch shows 2 analysts rating Mazor Robotics as "Hold", and 5 showing a "Buy" rating. This analyst on SeekingAlpha estimates a doubling of stock price over the next five years.
Stock Performance
As noted above, Mazor Robotics' stock on the TASE has grown over 500% in the past four years. While tech and other stocks around the world and Wall Street have struggled so far in 2016 (down 9%-11%), Mazor has risen 7% (as of January 22, 2016).
Mazor Robotics, and other Israeli technology stocks, can be purchased on the TASE through an Israeli investment account, and held in Israeli shekels to add portfolio currency diversification.
Sources: Mazor Robotics, Wikipedia, Neurosurgery Register, YouTube, MarketWatch, SeekingAlpha