IBI Brokerage and Investments Ltd. is again Israel's preferred broker, according to the second "Globes" annual survey of brokerages. 2012 was a difficult year for investment houses, which had to deal with falling profits. Nonetheless, the industry's powerhouses held their own.
The "Globes" brokerage survey found that IBI Brokerage won 60% of the votes of customers and rivals. Established in 1971, I.B.I. Group is Israel's leading independent investment house. With over 240 employees, I.B.I. provides a range of services to private and institutional clients in both international and local markets. The group is a Tel Aviv Stock Exchange - listed holding company.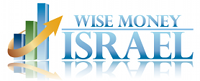 Wise Money Israel has a strategic partnership with IBI, and helps open investment accounts for clients. Contact WMI for IBI brokerage rates for Israeli and foreign investment clients.
The fall in profits was no surprise; the trend began in 2010. The ongoing competition against the banks, along with falling trading volumes, reduced revenues in 2012. Investment houses responded accordingly: they cut back, and some even sold some activities. For example, Harel Finance Ltd. sold its Tel Aviv Stock Exchange (TASE) membership to E Online, and Clal Finance Ltd. has put its TASE membership up for sale.
IBI Brokerage, founded in 1973, is one of the oldest firms in the Israeli capital market. The survey participants again praised the firm, especially its professionalism. "A professional firm, with high service awareness, and specialization in niche trading and the distribution of bonds," was said about it. Other participants cited IBI's initiative in relevant transactions, and the credibility of its traders.
In contrast to other firms, brokerage is a core business of IBI Investment House Ltd. (TASE:IBI). "A brokerage is something you build over years," says Assous. "If the business is not big enough, it's hard to profit from it."
Read the full article here.
Source: Globes