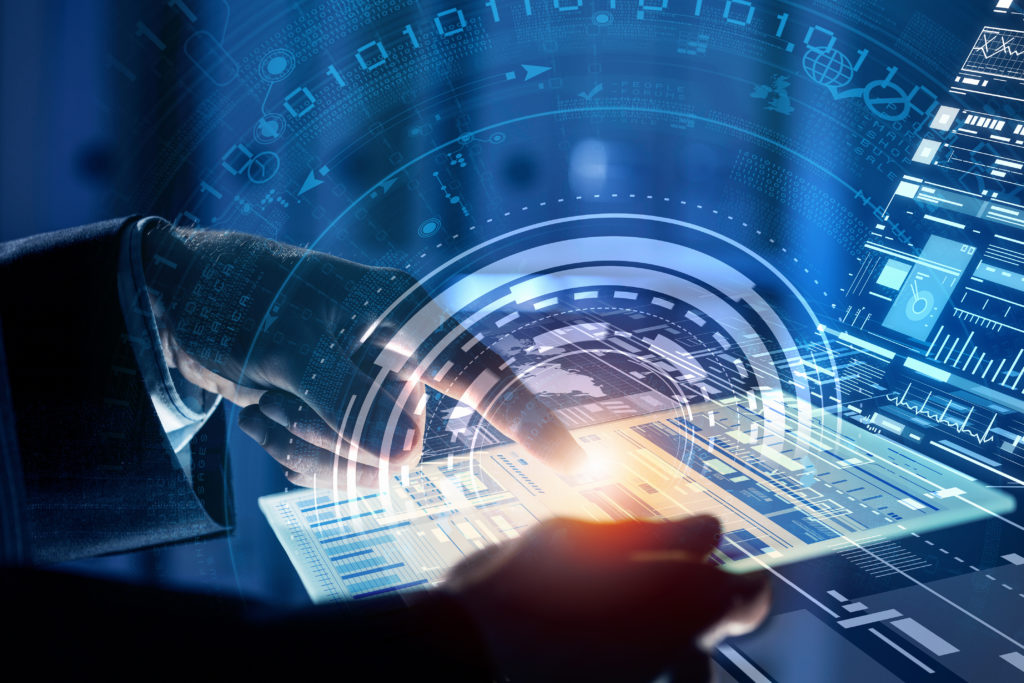 When considering the most innovative and business-oriented nations, Israel is not the most likely candidate that comes to mind. In fact, many would even struggle to identify it on a map. Moreover, to put things into the right perspective, Israel's territory and population are approximately the size of the State of New Jersey.
However, don't let appearances deceive you. Despite the lack of the physical presence on the map, Israel is considered a giant in the high-tech sector. It has the highest concentration of startups in the world after Silicon Valley. Household names such as Mobileye, the Waze navigation app, Cloud-based web development platform Wix and many others have their origins in Israel. Not surprisingly, for decades the country has maintained its reputation of an entrepreneurial hub for the high-tech industry.
Albeit, High-tech is not the only industry attracting companies and investors to Israel. Unknown to many, more than 270 multinational corporations have established over 320 advanced R&D facilities throughout the Jewish State, essentially making this small country a key part for their success. Some of the world's leading technology enterprises such as Facebook, Siemens, Apple, Microsoft, Google, Intel, IBM, Yahoo!, HP, Motorola, GE, GM, Cisco and many more have made their presence felt in Israel. These multinationals do not just boost the local economy, they employ roughly half of country's hi-tech workforce.
The actual number of American multinationals who have representation in Israel exceeds 200. So, what are the main reasons that US high-tech companies, and an increasing number of others, choose to invest heavily in this Middle-Eastern country.
People. Israelis are famous for their "hutzpah". They are not shy to challenge their superiors and their never-take-no-for-an-answer attitude is almost a norm. Combined with innovation and creativity, Israel's workforce is a key reason why so many multinationals are so eager to be here. It is, therefore, not surprising that Israel has the highest concentration of engineers and PhD's per capita in the world.
Innovation. Surrounded by hostile nations, Israel had no choice but to become inventive on all fronts of life. They say that "necessity is the mother of invention", and in line with that, Israel has become a global powerhouse for new technologies and innovation. Israeli achievements in Fin-tech, military, health and medicine, internet, cyber security and other fields are renown around the globe.
Startups. Innovation and a highly educated workforce foster a fertile ground for startups. This has become a doorway for many leading technological companies to establish beachheads on Israeli soil. Through acquisition of local startups, some large companies have already turned them into innovation centers while others are merged in order to fortify already existing research and development departments. Ever since establishing their presence in Israel over forty years ago, IBM has purchased more than a dozen local companies. According to the latest figures Israeli startups raised $1.52 billion in 181 deals in the first quarter of 2018, compared with $1.46 billion in 161 deals in the preceding quarter and $1.06 billion in 155 deals in the first quarter of 2017 as reported by Globes survey of the IVC- Zysman, Aharoni, Gayer & Co. law firm (ZAG).
Cutting-Edge Manufacturing. Due to its success in high-tech, Israel has some of the most advanced manufacturing facilities in the world. It is one of the leaders in the automotive technology industry. Israel has over 250 innovative aftermarket suppliers whose products range from spare parts to accessories. In agricultural technology, more than 25 companies manufacture seeds and develop innovative solutions, including irrigation. Over 3 million acres of farmland in the United States use agricultural equipment and methods produced by the Israeli agri-tech firm Netafim, which was also recently acquired by Mexichem for $1.5billion. Another good example is Intel, which has been operating in Israel for the last four decades and is currently the largest tech employer in the country, with six locations across the nation employing a workforce exceeding 10,000. We cannot leave out pharmaceutical giant Teva who continues to lead as the world's largest generic drug manufacturer.
Stable Economy. During the last global economic crisis, Israel's economy managed to avoid recession. It has seen consecutive years of rising international credit rankings from all three major credit ranking organizations and its GDP growth, which at times beat even those of the OECD nations and the U.S.
The latest drop in unemployment rate continues to underline resilient economic growth and despite geopolitical instability in the region, the Israeli economy has been recognized as one of the most stable in the world.
The above are not the only factors behind Israel's admirable achievements in multiple disciplines and industries, but they certainly make a compelling case for the world's technological heavyweights to establish their presence in this small country.
Not only large companies can invest in Israel, but now through the Israeli capital market so can individuals, IRA holders, non-profit organizations and small, medium and large businesses and partnerships. Israeli is a compelling case for investing for the large firms and the sole investor alike.