Israel is World's Top Investor in Research & Development
Israel is the world's top investor in R&D as a proportion of GDP in 2011, according to the World Competitiveness Index of 59 countries by Switzerland's IMD Business School. Israel is ranked 17th in competitiveness overall, the same as in 2010. Israel was also ranked first by IMD in the functioning of central banks. The Federation of Israeli Chambers of Commerce represents IMD in Israel. Chambers of Commerce president Uriel Lynn said, "The Israeli economy continues to demonstrate robustness and stability compared with the world's leading economies."
Marvell to Invest $200 Million in Israel
Silicon Valley semiconductor chip designer Marvell Technology will invest about $200 million in its Israeli subsidiary in the next year, Marvell CEO Sehat Sutardja and his wife Weili Dai, who is cofounder and Vice President of the company announced in May. The two were visiting Israel and made their announcement during their visit with President Shimon Peres in Jerusalem. The company said the $200 million investment in Israel would accelerate research and development of critical communication, mobile and system-on-chip technologies. Marvell's stock is traded on Wall Street, and conservative call options can return 36%/year in addition to owning this stock (contact usfor more details). The company supplies chips for Research in Motion's Blackberrys and ships over one billion chips a year. Marvell's Israeli development center has 1,200 employees, and it is the company's largest center outside the US. Marvell has 5,700 employees worldwide. Marvell has acquired three Israeli companies including Galileo Technologies Ltd. in 2001 for $2.7 billion. Sutardja said Marvell may very well buy additional Israeli firms. Last year the company had revenues of $3.6 billion and has a market cap of $10 billion.
Intel Israel to Produce Next-Generation Ivy Bridge Processor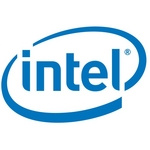 Intel Israel Ltd. will produce Intel Corporation's (Nasdaq: INTC) new Ivy Bridge processor. The company's Fab 28 in Kiryat Gat, Israel, will be one of Intel's two fabrication facilities to produce the processor. Intel spent $2.7 billion to upgrade Fab 28 to 22-nanometer production technology. Intel unveiled its Ivy Bridge processor a few weeks ago at a virtual event, which the company touted as the "most important technology announcement of the year." Intel pays a 4% dividend, and the conservative call option strategy, while owning the stock, can return 24% additional per year.
"There's an Israeli Working on Every Problem the World Calls Insoluble"

Johnson & Johnson (J&J) is one of the most active companies in Mergers & Acquisitions in Israel, the kind that Israeli start-ups love to be bought by, particularly because of its tendency to allow them a considerable degree of autonomy. Since the early 1990s, J&J has bought companies here to the tune of more than $1 billion: "For every problem in the world recognized an insoluble, there is one Israeli or more energetically working on it," says Dr. Garry Neil, corporate vice president at the Corporate Office of Science and Technology (COSAT) at J&J, in an interview with "Globes", the online Israeli financial newspaper. COSAT is responsible for J&J's early stage cooperation with academic instructions and young companies. "The book 'Start-up Nation' sums it up well. Israelis aren't afraid of technology and want to solve problems. Apart from that, because everybody knows everybody, they gladly exchange information. It's wonderful."
Source: Globes