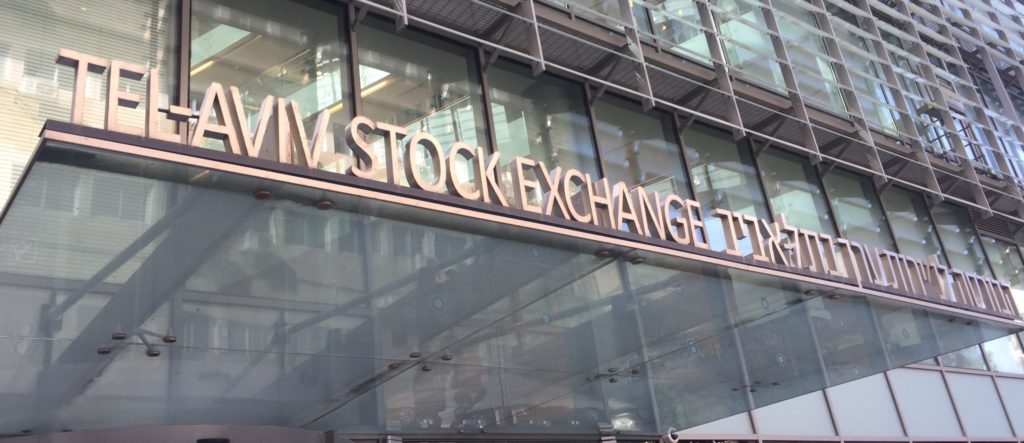 In addition to the current English Tel Aviv Stock Exchange (TASE) website, on June 29, 2020 the TASE announced the launch of the English version of its "MAYA" immediate corporate reporting website. The English "MAYA" website is designed to make information regarding the TASE and the companies listed on it much more accessible to foreign investors, particularly in light of the growing interest expressed by investors from around the world in Israeli companies. There are 517 publicly traded Israeli stocks, 750 corporate bonds, 45 government bonds, 549 ETFs, and 1,169 open-ended mutual funds listed on the TASE that can be purchased by investors around the world.
For the first time, TASE is launching an English version of the MAYA website. The Israel Securities Authority (ISA) encourages companies to publish their reports in English as well, in order to make the information accessible to foreign investors. Corporate reporting includes, among others, notifications concerning announcements & transactions, financial statements, capital raising information, changes in the companies' management, interested parties, corporate actions, splits, mergers and more. These disclosures will be posted on the MAYA English language website, generating additional foreign investor exposure to these companies.
To serve this growing needs of international investors in Israel in English, Wise Money Israel Ltd (WMI) works closely with hundreds of clients from around the globe to invest in Israel's robust economy and strong capital market through Israeli investment accounts on the TASE. Where there is demand, there will also be supply, and the demand for purchasing equities and bonds of publicly-traded Israeli companies is rapidly rising. Accordingly, the TASE is continually adding new features and making information more accessible to the international investor, while WMI is positioned as the leading, ISA-licensed English-speaking Portfolio Management firm to manage local and international investors assets in the Israeli market in a prudent and effective way.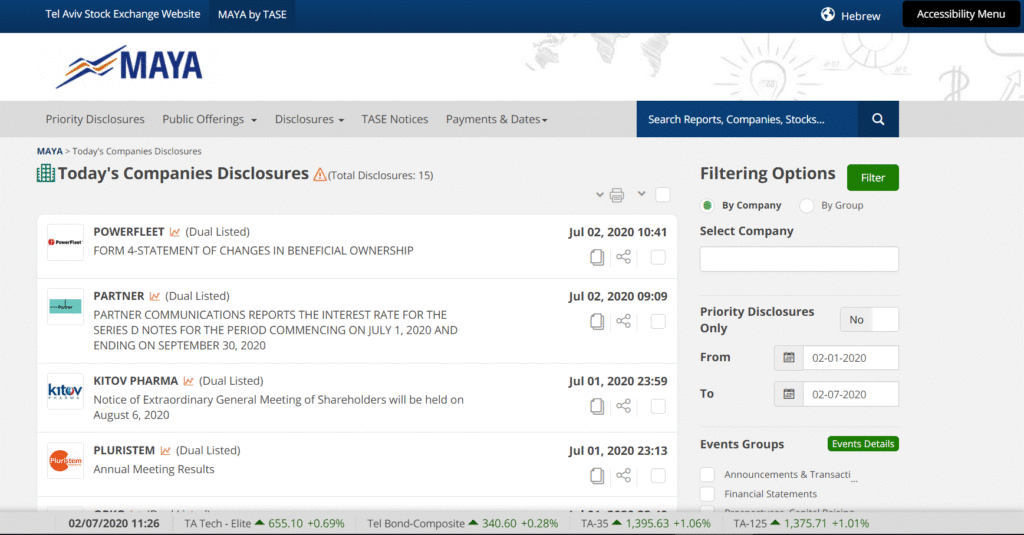 The MAYA website, which serves as a central website for investors active in the Israeli capital market, was initially launched in 2000 and is the go-to site for a wide array of corporate information such as corporate fact sheets for each company, summarizing key corporate information (fields of operation, principal shareholders, corporate securities and financial performance), management and officers, corporate filings, reference and payment dates, IPO and new secondary public offerings, financial report schedules, dividend distributions and payments, and more. The TASE also posts its own announcements on the "MAYA" site, such as general announcements, board of director resolutions, etc.
The TASE places great importance in the publication of disclosures in both English and Hebrew and believes that this will increase foreign investor exposure to and investment in TASE-listed Israeli companies.
To view the English MAYA system click the following link: https://maya.tase.co.il/en
Contact us for more information about opening an Israeli investment account
To invite a speaker click here.
_____
Sources:
Tel Aviv Stock Exchange, Bizportal Terminal 360