Testimonials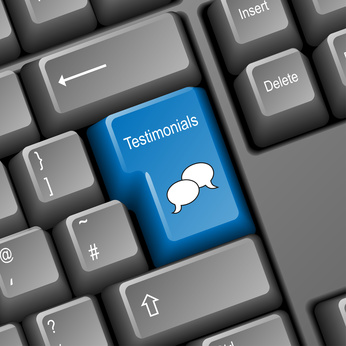 Here is what some of our clients are saying about Wise Money Israel…

Evan is extremely knowledgeable about investments in Israel and very patient and easy to work with. If you wish to support Israel by investment, then Evan is an exceedingly reliable and effective way to do so.
Supporting and investing in Israel has always been a goal for my wife and I.  Evan has been a pleasure to work with.  He has been extremely knowledgeable and helpful every step of the way.  We look forward to a long-lasting relationship with Evan and Wise Money Israel.
It had been my dream to invest in Eretz Israel for a long time, but there are obstacles for a Canadian  not living in the Land, and not speaking Hebrew. I finally found  Evan Liberman of Wise Money Israel and am ever so grateful for his competent help, his fluency in Hebrew and English, his patience with dealing with all the bureaucracy and issues that come with a North American investing in Israel, but not living in The Land.  He is very patient and answers all my questions with great precision.  I highly recommend Evan's service. And, I have made shekels!!!!! If you want me to talk to anyone, I am more than happy to do that.
I am grateful to have found Wise Money Israel and worked with them. I never thought about investing abroad, thinking that was only for the extremely wealthy. I wanted to support Israel somehow, and feel our economy is unsustainable as it keeps going deeper in debt. I feel more secure now, knowing that God supports Israel, and seeing how He has already. I know nothing about investing really, and Evan Liberman has gone above and beyond to help me through the process.
You may use my name and number for a good reference to anyone.
Edward and Gwen
California, U.S.
I have been very happy with the service you provided in the initial set-up and also the quick response to any questions I have had in regard to investing in Israel. I haven't used any other services that you can provide and I'm sure they would be as thorough and excellent as the ones I did use. Investing in Israel has been a very positive and profitable experience thus far and I would recommend it to anyone. The only drawback I have encountered is that some of the information is in Hebrew and requires some work to get it translated into English. I haven't had a single problem with my stock trades and find I.B.I. to be very helpful and user friendly. I will definitely continue to invest and trade in Israel.
We have had only great experiences with Evan Liberman and Wise Money Israel. Evan is always available for consultation via e-mail and Skype and he has our total trust. He is a very patient man and was able to successfully walk us through the process of investing in Israel. We have known Evan's parents before knowing Evan and know he comes from a wonderful family and we have absolutely no hesitation recommending his services.
Bernie and Marianne
Tennessee, U.S.
It is a very rewarding experience to do business with Mr. Liberman of WMI because he went over and beyond the call of duty to help me educate myself about investing out of country. I'm glad his company exists to take folk like me through what would have been for me a tedious process of doing the paperwork to invest in Israel.  He also introduced me to many pertinent websites that I'm still using as I track my investment that he helped me to locate. His expertise in satisfying  the Israeli government that I'm a legitimate investor and not a money launderer was very valuable. I hope to tap into his expertise in the future as well. Much of the confidence I have in Mr. Liberman is due to the fact that he keeps good company.  I anticipate learning of other investments through Mr. Liberman.